Have you ever gotten frustrated by an obstacle which seemed small at first, but you can't figure how to go about it?
That is exactly how I feel right now.
When one is a foreigner living abroad, it appears that the immigration service finds every excuse to not let us thrive and advance professionally. It's so annoying…
Background story: As many of you know, I am a foreign student schooling in Spain. Up till now, I didn't have any necessity to find a job (financially speaking). But as I'm growing older, I want to acquire some professional experience and, why not, make some extra bucks.
Look. I am fluent in 3 foreign languages. Also, my CV is overloaded with qualifications, trainings and extracurricular certifications… I have the required skills wanted for the jobs in my field and I've received offers from institutions who really wanted to work with me. But…
My only hindrance is a freaking piece of paper: let's call it the "Immigration's green light", a.k.a a work permit. The funny thing is, to get the work permit from them, I need a contract from a company. And to get the contract from a company, I need a work permit. In summary: They're freaking toying with us, right?
There are small part-time jobs like tutoring or cleaning, etc which don't need papers, but they don't pay enough to make a decent living. So, except you're from the European Union, the rest of us have to go through "the Overseas Aliens' Transit Regulation". (Excuse my language, I probably lost it out of annoyance, haha). Based on the absence of that sheet of paper, (even as a highly educated noncitizen) you are either forced to leave, or to stay in the country and not amount to much, or to sweat it (and buckets) before you can become anything substantial.
Because of that "system", today was another failed interview for me. You know, that feeling when you're in love with someone but the family is against you… Something like that. Worst thing, I woke up with a back pain today so I've been walking half-bent like a crab. Great… Awesome day…(sarcasm). I've chosen the title "Joys and Pains of a foreigner" because I didn't want to scare you guys… And also because I decided to take all this positively.
By the way, when I'm feeling nostalgic or downcast, I like to play on Youtube some old songs from my childhood, or my favourite K-drama OSTs. Skillet also does the deal… When I got back home after the interview, I felt so deflated. I listened to "Saint Seya's" opening theme and "Cat's Eyes", "Jayce et les Conquérants de la Lumière", "Nicky Larson", "Ken le Survivant", "Sankukai", amongst others (links below). Not only the lyrics are so corny, but the melody and the bad visual quality make me laugh so hard. And the reactions in the comment section are hilarious… Especially, the video for "Sankukai" is an antic…
Those songs from old mangas are full of warm memories. They remind me of when I was carefree and living comfortably in my family nest. Now I'm an adult living alone abroad and paying bills… Hehe (sarcastic laughter).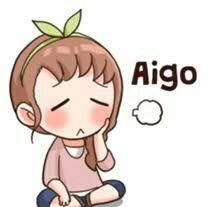 Anyway. My New Year resolution was to not be pessimistic. Where there is a will, there is a way. I must keep fighting for my future and to accomplish my goals. May God help us all.
Any expat friend here who can relate? You can comment below, I'd be more than glad to hear from you!
Aside from that; maybe you're reading this and you're going through another type of difficulty. I'd like to share these encouraging words with you too. Whatever it is, let's not give up! Let's keep it up, let's keep trying! We will knock until we get the right doors to open. Just like the lyrics say in "Jayce et les Conquérants de la Lumière", "Si tu ne perds pas la foi, tu trouveras la voie." (If you do not lose faith, you will find the way).
By the away, tomorrow in Zaragoza we celebrate San Valero, the holiday that I previously mentioned in the post on my New Year's wishes. I'm thinking about writing a short article about it (with my personal quirk touch, without fault). Stay tuned!
Warms regards,
Nuna Blomevi.